Our engagements
The impact of traditional detergents even those so-called biological are harmful to our ecosystems. They are impossible to clean because of their liquid nature prevents us from picking them up.
Some key figures
• Every minute, the equivalent of a garbage truck is dumped in the oceans.
• On average, more than 300 million tons of plastics per year end up in nature and between 8 and 12 million in the oceans.
The problem with traditional laundry lies in the very thick plastic of the laundry jugs, which usually end up on the coast and in the oceans. This is why we want to offer a healthy and ecological alternative to traditional laundry, and respect the environment.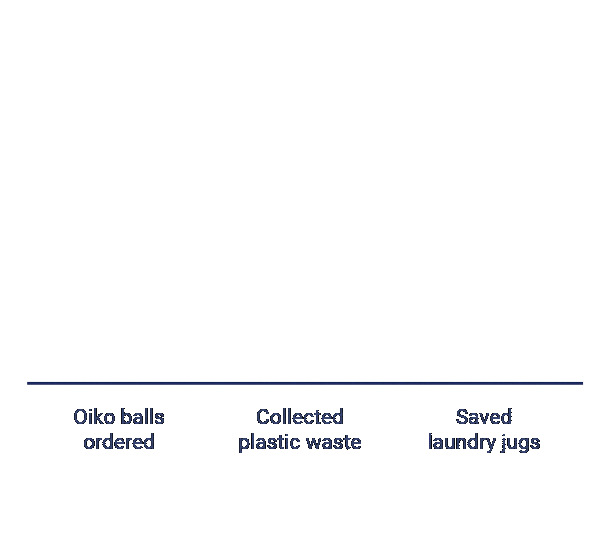 Beach cleaning every month
At Oiko, we are engaged in the community of consumers and officials wishing to actively protect the coasts and oceans. We strive to clean the most polluted seashores in the four corners of the world with due deligence.
Our customers, our heros.
We have created a silent army of responsible consumers who clean up the oceans using Oiko. 1 Oiko purchased by a consumer represents 55 jugs of laundry. By purchasing an Oiko ball, you participate directly in the reduction of marine litter.
DISCOVER
Give your Oiko balls a second life
Oiko balls are intended to never leave the circuit and will not end up in the wild. Once they have reached the end of their life, you can send the Oiko balls back to us so that we can recycle them and give them a second life.
The plastic waste collected during our beach cleaning is treated locally.